Scroll below and click on photos above for more information & photos of our children's entertainers.

Looking for a children's party entertainment, birthday party puppet show, puppet show for birthday parties, preschoolers, school programs, summer camps, stage shows, corporate events, and holiday shows? Hire the best interactive professional puppet show entertainment. We showcase rare, talented Puppeteers and Ventriloquists in northern NJ and central New Jersey from Beauty & the Beast LLC - NJ Party Entertainment.
Variety Puppet Show- children's entertainer and storyteller (not a ventriloquist) presents interactive children's variety puppet show with a moral lesson geared for young children. Kid's puppet show includes pre-recorded background story music and dialogue, original songs, audience participation with interactive royal scepter, and features professional hand puppets such as a royal King, brave Knight, friendly Dragon, mischievous Pirate, and lovely Princess. Hire 35 minute puppet show at a reduced rate or a full hour with choice of: children's magic show, optional balloon art or tattoos/face painting. Includes a souvenir royal crown for the birthday child. Our NJ Puppet Show is great for children's birthday parties, community events, libraries, preschools, and summer camps.

Anti-Bullying Puppet Show- professional variety puppet show with a moral lesson for churches, school programs, PBA and community events. This variety show teaches the importance of kindness, honesty, friendship, support of one another with anti-bullying theme. The Puppeteer and her merry puppets present a show that combines magic, fun, as well as a story about how everyone is different. Geared for younger children, this is a show that has laughs, fun, and am important positive message about "being different".

Pirate Adventure character includes pirate music, interactive musical games, yarn storytelling, comical pirate puppet, color-in treasure maps, a treasure hunt with souvenir booty, pirate eyepatch or pirate hook for the birthday child, kid's pirate theme magic show, pirate balloons, pirate tattoos and a jolly good time.

Children's Musical Entertainer is a creative and talented recording artist, musician, guitarist, singer, music teacher and children's entertainer. Her musical show features accoustic guitar, sing-alongs, interactive musical games, singing traditional and contemporary favorites from the Wiggles, Laurie Bruckner, Yo Gabba Gabba, and Raffi, her CD originals, dancing, percussion instruments for the kids to play, hand puppets, story time, optional pocket tricks, animal balloons, tattoos and face painting. MP3 music and vocal samples by request
Variety Entertainer John combines his magical variety show with puppetry and animatronics to create a diverse show for all ages. Laugh at his comical singing stumbling Platypus puppet. Be amazed at his magic top hat Teddy Bear puppet mentalist act with surprising predictions. You'll be delightfully entertained by his responsive interactive Toucan Bird puppet "stop the hiccups" routine. John is a top award-winning Magician who will include sleight of hand illusions, magic show, comedy, balloon sculptures, and lots of audience participation.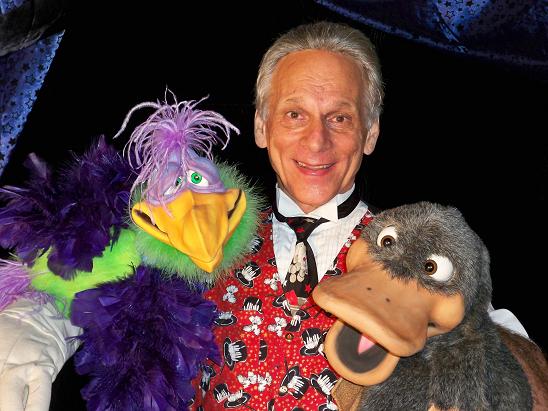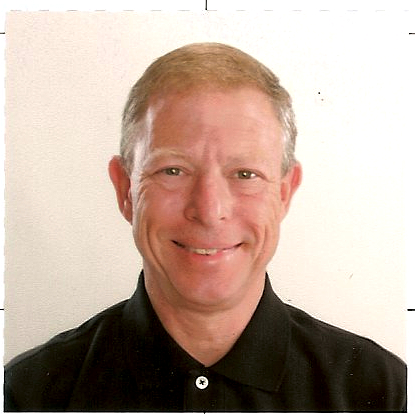 Our high-end professional puppet theater showcases the exceptional talents of Ventriloquist Puppeteer Oliver, an internationally acclaimed performer of TV, film, radio, and stage with a Masters degree in clinical child psychology. During Oliver's interactive puppet show adventure, children use their imagination taking a journey with Puppeteer Oliver to far-off lands while learning about the environment, ecology, geography, counting, and self discovery, with music, sing-alongs and performance comedy. Oliver also performs strolling Ventriloquism, can include optional animal balloons or face painting. Oliver's puppet theater show is for great kids ages Pre-K through 2nd grade, families, preschoolers, community and school programs, organizations, Anti-Bullying programs, corporate events, nursing homes, health care centers, also handicapped and adult cognitively impaired facilities. Oliver offers a special magical Christmas puppet show for the holidays with a message of love and peace with Christmas puppets.
Our multi-talented Ventriloquists are top NJ variety entertainers whose talents include comedy magic show or strolling sleight of hand close up magic for kids through adults, juggling, stilt walking, balloon sculpting, mime, singing and acting. RJ and Jon are excellent ventriloquists with large puppet characters and unique character voices. Ask for the Everything Show - great for children's parties, Sweet 16s, milestone birthdays, retirements, holiday shows, Barmitzvahs, communions, stage shows, organizations, fundraisers, community programs, schools, corporate events, and festivals. We showcase the best variety entertainment for all ages, anywhere, and any occasion.
We also have kid-friendly Magic Clowns, Magicians, Jugglers, Stilt Walkers, Kid's DJs, Children's Singers & Musicians, Variety Entertainers, Pirates, Children's Characters, Princesses, Fairies, Balloonists, Face Painters, Santa & his Elves, Storytellers, and much more!

Serving northern NJ and central New Jersey, our talented professional Puppeteer variety entertainers and Ventriloquists book quickly, so call now for the best puppet show and ventriloquist show entertainment at the most affordable reasonable best prices:


(908) 236-7353.